service hours | communications | scope of operations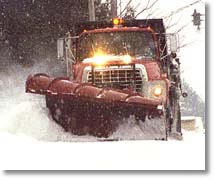 J.W. Cotton has been in the snow removal business since 1985. We have established a long list of very satisfied commercial and government customers who return to us each Fall in preparation for the coming winter season.
We specialize in clearing snow from large parking areas at local shopping centers, manufacturing plants and medical facilities. In addition our heavy equipment has been used by State and Local Government to assist in clearing heavy snow and ice accumulations from roadways.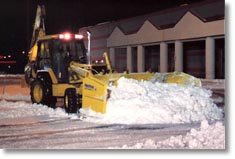 To arrange for snow removal and ice control service for the coming winter season, please call 413-247-9608 or FAX your request to 413-247-0276